Senior Pastor – Nancy Berwid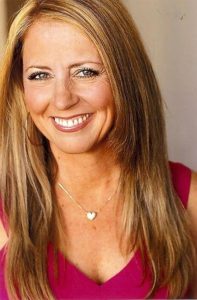 Nancy came to know Christ at 14 years old. She was raised in an abusive, atheistic home so her conversion was profound and life changing. Because of this she has always been passionate about serving God and his son Jesus Christ. She has been actively involved in ministry for the past 35 years.
She established Searchlight Fellowship in 1991. At that time it was known as Monte Sereno Home Church. It began as a gang ministry reaching out to the Norteno and Sureno gangs in San Jose. The early years of being involved in gang ministry helped her understanding of God's unconditional love and mercy. It began to evolve into a more diverse church serving people of more varied walks of life about 10 years later.
In her desire to understand how to help those young people in those early days she searched for ways to learn more about growth and healing. She was introduced to the books and materials by Dr. Henry Cloud and Dr. John Townsend which had a large influence in developing the programs in the church today that help support people in their spiritual journeys.
She has been happily married to her husband Adam for the past 22 years. He is a paramedic and also active in the church.
Executive Pastor – Susan Chung Beaudry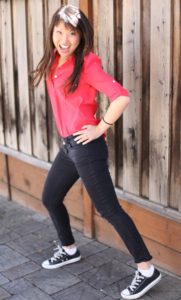 Susan has been attending Searchlight Fellowship since the autumn of 2005.  Growing up in a very traditional Korean Catholic household, where she received a foundation for her faith and made life-long friendships, she struggled with really understanding grace, and found herself lonely and searching for something more.  After attending one of Searchlight's home fellowships in San Francisco, she was hooked.  Not only did she feel God's love and grace for the first time, but realized how much God's son, Lord Jesus meant to her.  It was the first time she felt a supernatural love that she knew she didn't deserve being an angry, bitter and judgmental person.  She was loved anyway!
Now she cannot shut up about what Christ has done for her and is unrelenting in helping others know Jesus and his unconditional love and grace.  She serves to be a make disciples of all nations as well as the executive & worship pastor for Searchlight Fellowship.  She also loves acting and teaching it, as well as spending time with her husband (super host), traveling the world.
Host Mentor – Alberto Escalante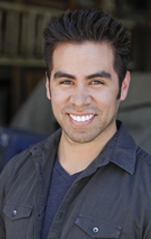 Born of Latino immigrants, Alberto was born and raised in Vallejo, CA. He grew up in a religious household, going to Sunday school and even being an altar boy during church. He always knew of God, but never understood where to place Him in his own life. He was taught that God would be upset with him if he didn't "obey," creating a rebellious nature in Alberto for years thereafter, believing that God was always waiting to punish him.
In February 2010 after 10 years of having no walk with God, he was invited by a bold and caring, Susan Chung Beaudry, from his acting class to come check out a fellowship in San Francisco. Despite his skepticism, he couldn't write this off as a coincidence, and joined the fellowship. He attended the Seeker's Retreat in June 2010 where he learned to open his heart to God and God's people. At that retreat, he was saved.
In 2011, he became an ambassador at Searchlight Fellowship on the "Alpha Wolf Squadron", completing the one year program, learning to grow in faith while being in the service of others: to have a servants heart. Despite living in Vallejo, he would make the – overall – 120 mile drive to get spiritually fed at church. He currently leads the North Bay Ministry in Benicia. He still drives down every Sunday for church.
Host Mentor/Administrator – Patty Vazquez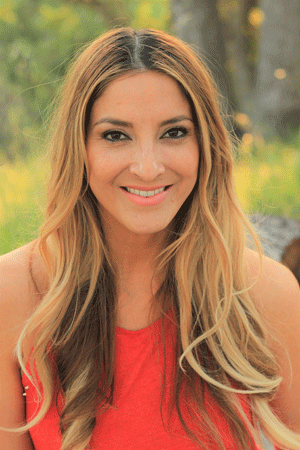 Patty has been a member of Searchlight Fellowship since the age of eleven. She was invited by a dear friend she is now eternally thankful for. She also is thankful to have met her amazing friend and minister Nancy Berwid. She has vigorously fought for her spiritual growth and healing since the beginning. The major changes in Patty's life have also come via the Ambassador program. She didn't know how much seeking Christ within a community was going to change her thinking and ability to feel for others.
Patty has spent most of her young adult life trying to give back to others the grace and love that has been given to her through the body of Christ. Having been around since the beginning of Searchlight, she has experienced many changes in her spiritual journey, but her desire to grow and seek truth has never stopped. She intends on continuing helping God's kingdom grow and bringing others to know Christ.
Kids Ministry Coordinator – LaShay Lozano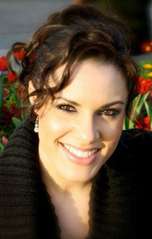 LaShay has been a member of Searchlight Fellowship since 2000.  Once she came she never wanted to leave!  Being raised as a small child in the church she always remembers loving and having a fear of God but fell away from her relationship with Christ and saw God as harsh judge.  Being a part of Searchlight has lit a fire for healing and growth in her heart and desires to spread God's unconditional love to others.  She loves to encourage others to have healthy relationships and excited to use her talents and abilities to be able to serve God!   She's passionate about seeing people's lives improve and seeing their growth.  She wants to be remembered as shining a light in this dark world and searching after Jesus' lost sheep.
LaShay loves spending time with her husband, three daughters and son!  They enjoy the outdoors, playing tennis, hiking, lounging at the pool or playing at the park.  As a native of the Bay Area she enjoys seeing the beauty of the Bay!   Her values include integrity, strong leadership, continuous learning and accountability, in herself and others.